Biomedical Sciences Onsite Program (BSOP)
Program Description
ELIO academy offers a 2-week program onsite program in which biomedically oriented high school students are invited to learn basic skills of scientific research from career scientists pursuing research at several world renowned institutes in US.
The goal of the program is to nurture the interest in biomedical sciences and research early on. Our students learn and apply techniques for a medically oriented project. The program concludes with presentation at the closing colloquium.
Eligibility Requirements
All three of the following requirements must be met (no exceptions)
1. Students must currently be juniors or seniors at the time of application (as of the fall of 2023). Must be in the graduating class in next 2-3 years.
2. Students must also be 16 years old or older by the start of the program.
3. Students must be able to commute to UC Berkeley campus for the program.
---
Application Process
Key Dates
The online application and program information document will be available on our website by last week of November.
Summer 2023 Program Dates: June 26 - July 7 2023
Application deadline : Jan 15th
Recommendations due : Jan 31st

Fees / Cost
Summer Course 2023 Fee : $ 4,450 for BSOP, includes room rent and boarding, notebook/pen, weekend field trip, transportation to/from the airport (with restrictions), and workshop materials
Financial aid : Provided for families in financial distress.
Scholarship : Complete tuition waived for 3 winners of the BSOP program. Students' work is evaluated based on student's performance throughout the program (components as comprehension, originality, participation, final presentation)

The selection process takes into account past grades, recommendation letter and importantly on passion/questions/SOP etc. Also, students must be able to start the program on June, 2023. To apply, please complete the online form along with recommendation letter.
Limited scholarship available for financially deserving students.
---
One-on-one meetings with Instructors
Explore potential college majors and elective subjects with our instructors for your potential career options. They are happy to chat with you about your future plans. You can start building your college portfolio early by learning and developing a deeper understanding of complex advanced subjects.
By the conclusion of the course, students will have a good understanding and exposure to diverse fields of biomedical sciences. With the provided resources and continued support of our mentors, students will pursue their interests and learn during their school year. Our past students have found the course helpful in crystalizing their path forward in college/career via extended biomedical summer internships.
Lastly, as a part of this health biomedical sciences summer camp and its nurturing community - Our students will have access to all our instructors, alumni, and fellow students to discuss and ask questions long after the course completion.
Activities & Credits
Students learn to make high quality science posters & hone their presentation skills.
Learn to draft scientific write-ups with clear and convincing narratives.
Outstanding students also get opportunities for long-term projects with mentors.
Be curious. Knowledge can change your world.
We at ELIO believe in setting you on your career path by planting that seed of knowledge and curiosity.
Past Experiences
What Our Students Say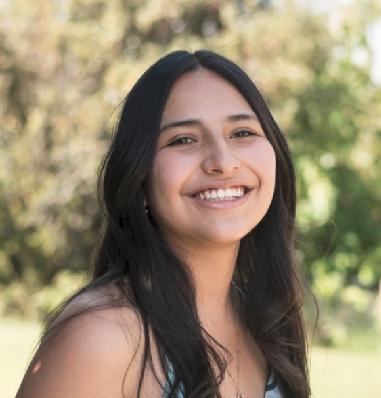 Participating in this course has been a fantastic experience. I would like to thank you very much for the instruction throughout these weeks, without a doubt a wonderful teacher. The lectures were never boring and you could easily understand everything no matter how difficult the topics were. This program is more than useful for students interested in the world of science. This program is very beneficial, I definitely recommend it!
Francesca Chevarria Gomez
Peruvian-German School
Downloads
Receive the seminar presentation on your email.
Also subscribe to our newsletter and be among the first to hear about our upcoming camps/courses/workshops!
Future Biomedical Professionals Group
Learn from current Biomedical Professionals! Network with your peers.
Get access to handpicked opportunities and resources!