Extended Research Program 2024
Now accepting applications for 2024 extended research program (ERP) for high school & exceptional middle school students.
ERP is a semester long (16 weeks) online research program for academically-motivated students interested in biomedical sciences. ERP fellows will conduct research under guidance of an established scientist with research track record.

We strive to provide early exposure to motivated and driven students to the exciting world of cutting-edge scientific research. Students learn skills such as systematic literature review, scientific writing, rational thinking, overcoming bias, difference between causation and association, statistical considerations etc.
Gain expertise in a topic: We teach and research the latest discoveries and breakthroughs in various fields of biomedicine. Advance your knowledge about cutting-edge research in the field of your interest.
Stand out for admissions: Get a head start on college-level research and writing.
Research Tracks
Molecular Medicine and Genomics
Neuroscience
Biotechnology and Bioengineering
Our students have an early start and are much better prepared to pursue their research in their colleges, institutions, or over the years in high school.

Elio takes pride in the philosophy of pedagogy. Once an Elio student - you always have access to our mentors, vast set of resources, and alumni students who have gone over to have successful careers.
Elio Support for Students
Topic Selection & Research
Students form a research group or team with their instructors and assume responsibility for a project. They learn techniques, applications, hypothesis-driven research, and scientific writing.

Learn scientific principles of research, writing and presentation.
Logical Deductions
Rational thinking and systematic review of the research topic.

Learning to differentiate knowledge from perception bias.

Statistical considerations in generalizing concepts comprehensive understanding.
Assistance and Insights
Guided conduct of research.

Learning about technologies and methodologies in biomed field.

Identifying relevant data sets and tools for specific study.

Insight into topic prioritization.
Achievements
ERP Fellows conclude their apprenticeship by producing a publication, research poster, and featured website.

Outperforming students are presented with an award at the closing symposium and recommendation letters for forthcoming applications.
How does Program work:
Over the course of 16 weeks, you form a research group or team with your instructor and assume responsibility for a project. ERP fellows learn techniques, applications, hypothesis-driven research, and scientific writing.
Research is conducted in small focused-group setting for deeper dive.
ERP focuses on recent breakthroughs and enables deeper understanding of the topic and field. Our tool gallery that enables students toexplore topics individually and collaboratively.
Advance your knowledge about cutting-edge research in the field of your interest.
Student Benefits
Mentorship from Subject Experts
Mentoring from established scientists in the field of biomedical research. Small group allows students to develop rapport with instructors and opportunity for in-depth research
Polished Manuscript & Posters
A review/ publication to showcase the learnings and aptitude of the student for prospective admissions and other opportunities
Early Exposure to Research
ERP provides guidance tailored to your unique academic aspirations. Most of our ERP fellows are ready to conduct part-time research in their college laboratories in their freshman year.
Build Profile to Support College Applications
Colleges value students who think forward and thereby invest time and effort into building a knowledge base. Ivy league colleges look for that spark and passion that can set the students apart from their peers.
Our several past ERP fellows are part of research laboratories in their home colleges and are doing very well at UCB, MIT, Yale etc. Our fellows identify their own aptitude for next steps of their education.
By the conclusion of this course, students will have a good understanding and exposure to the field of biomedical sciences. With the provided resources and continued support of our mentors, students will pursue their interests and learn during their school year. Our past students have found the course helpful in crystalizing their path forward in college/career.
Lastly, as a part of this nurturing community our students will have access to all our instructors, alumni, and fellow students to discuss and ask questions long after the course completion.
---
Application Process
Applications are open now. To apply, please complete the online form along with recommendation letter.
Limited scholarship available for financially deserving students.
Activities & Credits
Students learn to make high quality science posters & hone their presentation skills.
Learn to draft scientific write-ups with clear and convincing narratives.
Outstanding students also get opportunities for long-term projects with mentors.
---
Be curious. Knowledge can change your world.
We at ELIO believe in setting you on your career path by planting that seed of knowledge and curiosity.
Past Experiences
What Our Students Say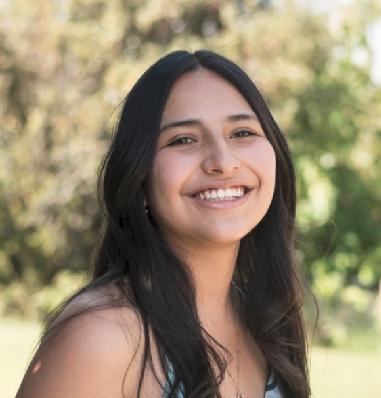 Participating in this course has been a fantastic experience. I would like to thank you very much for the instruction throughout these weeks, without a doubt a wonderful teacher. The lectures were never boring and you could easily understand everything no matter how difficult the topics were. This program is more than useful for students interested in the world of science. This program is very beneficial, I definitely recommend it!
Francesca Chevarria Gomez
Peruvian-German School
Downloads
Receive the seminar presentation on your email.
Also subscribe to our newsletter and be among the first to hear about our upcoming camps/courses/workshops!
Future Biomedical Professionals Group
Learn from current Biomedical Professionals! Network with your peers.
Get access to handpicked opportunities and resources!